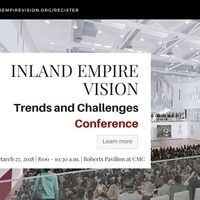 Claremont McKenna College hosts Inland Empire Vision: Trends and Challenges, a morning conference, which will feature CMC economists presenting the Inland...
Curious about law school and the admissions process? Plan to attend this mock admissions panel led by law school admissions deans! They will take you...
Come learn about 2019 investment banking summer internship opportunities. Open to sophomores. This event will provide you with an opportunity to meet our...
Overland hires exceptional college students and recent college graduates to lead students in 4th-12th grade on hiking, biking, language, writing and...